Post by stringypoo on Jan 9, 2022 22:59:58 GMT -5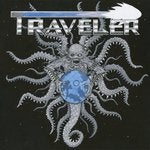 The top 10 I put in order, while the remaining albums are somewhat in order of where I'd rank them.
Top 10 Albums

1. Lucifer's Fall- III- From the Deep  
Heavy/Doom Metal
There were two or three solid records I felt throughout the year would likely be my album of the year. This wasn't one of them. This was a curveball from down under, and frankly, I couldn't be more pleased to name this my album of the year. It isn't flashy. This is just some rough Heavy/Doom metal with great riffs, coarse clean vocals, and a great variety of song structures. There were a number of bands whose names came to mind as I listened to this record, especially the likes of High on Fire, Troll, Purification, and Black Sabbath, for various reasons. It was a big surprise, as it did absolutely nothing for me on the first listen. But there are genuine moments of musical magic on this record, especially the acoustic guitar at the end of "Across the Void," whose magical atmosphere can only be matched by the ending to "Building my Temple" off of Troll's Legend Master album, which possesses a very similar feeling. Fantastic record.
2. 1914- Where Fear and Weapons Meet  
Death/Doom/Black Metal
Yeah, this was a record I expected to be my album of the year. It is an incredible value and package, setting a perfect blend of Death, Doom, and Black metal to real stories of World War I, as well as a few historic recordings that further set the tone and allow the record to appeal to more than just fans of good music. I found myself binging this record endlessly, also doing my own research on various things WWI related as a result of this record. 1914 took me to school with this one, and it was the deepest listening experience of the year.
3. Drawn and Quartered- Congregation Pestilence  
Death Metal
I first heard this one not long after hearing the new Cannibal Corpse record, which is not an easy spot in a playlist, as the new CC album is crushing and one of the best of their career as far as I'm concerned. However, I heard Congregation Pestilence and felt something a little more. This is more dense, with sharper edges and a more savage delivery. It took a while for the carnage on this one to sort itself out for me sonically, but once it was clear, this thing just destroyed everything else I was listening to. The brutality here is well matched with surprising musicality in what I call the best death metal album of the year. Also, it may be the best in this band's expansive catalogue.
4. Cannibal Corpse- Violence Unimagined  
Death Metal
It may be too soon to say such things, but the sheer quality on this thing makes this the best album they've released to date for me. I do miss that chaotic, loosely held together feel of earlier releases, and this one continues the cleaner, more precise nature of later albums, but having a pinch of Erik Rutan flair on guitars here made this more unique a record than past efforts, along with several fistfuls of great riffs. A great Death Metal album. 2021 provided many quality death metal albums, in fact, but this one does stand tall among the pack.
5. Reinforcer- Prince of the Tribes  
Heavy/Power Metal
Here's another record that didn't do much for me on the first listen, but grew on me a lot. It's a Heavy/Power Metal album that sounds quite clean to the ears. At first I craved more roughness in the sound, and I later grew to appreciate such clean mixing. At times, the vocalist really surprises with powerful presences, especially such as in the last track, a very memorable closer with extremely catchy vocal parts.
6. Inoculation- Celestial Putridity  
Death Metal
A Death Metal album which could likely have been missed by many, but truth be told I've held tabs on this band since their previous album, which I recall showing massive promise. This album took every ounce of promise and turned it into a real ass kicker. They threw in just a pinch of weird musically which perhaps matches the "celestial" keyword in the album title. At times, you can feel a slight Cannibal Corpse stomp to this, but it sounds nothing like CC. Very talented young band here, so do check this out if you are a death metal fanatic like I am.
7. Helloween- Helloween  
Power Metal
Is it the best in their career? I wouldn't know. But naming an album this late in their career as the self-titled album feels like a heavy statement. Apparently this album features all the prominent vocalists from the band's discography, and apparently that's a first. I'm showing my lack of knowledge on the band here perhaps, but regardless I hopped on the Helloween wagon with this one, and this is a fun ride. It's probably too long, but I didn't really feel there was anything unnecessary for cutting. I didn't care for the extra bonus track at the end though. Great Power Metal, great fun.
8. Blacksword- Alive Again  
Heavy Metal
There are a lot of reasons I greatly enjoyed this record. It's a Heavy Metal record with a real sense of heaviness, something that sometimes goes missing with non extreme metal releases. The guitar work is heavy and passionate. But what really sells me on this record is the powerhouse that is vocalist Mike Livas. Wow, he has such a big voice, with a large range. And it isn't one of those voices that sings you to sleep with its beauty either...it's powerful and masculine, possessing a healthy dose of grit when needed. I'm rather addicted to his vocals on this record, and that alone was enough to launch this into my top 10!
9. Silent Winter- Empire of Sins  
Power/Progressive Metal
Mike Livas (see my #8) was a busy man this year, it seems! He also fronted this Power/Progressive Metal band. Honestly, I feel anyone who liked Blacksword for similar reasons to me will also easily jump into this. However, this album is less heavy and mixed more smoothly. Mike still shows his full range of vocal power here, but perhaps the greatest difference is that he and this band are more mature and reserved here than he and his band Blacksword were.
10. Kjeld- Ôfstân  
Black Metal
The lone Black Metal album on my list, although not the only good Black Metal album I heard. This one I reviewed earlier in the year. I picked it simply out of a lineup of album covers as an interesting album. Glad was I to discover it has some Viking/folky elements here that sometimes makes it feel familiar with Havukruunu of Finland, a real plus for me. Also, Kjeld's drummer flexes his skills and talents a number of times on this record in surprising ways if one chooses to listen for it. Great record that went way under the radar.
Best EP:
Havukruunu- Kuu erkylän yllä  
Black Metal
I didn't listen to a lot of EPs this year to be honest, but of the ones I checked out, this was the easiest choice for best EP. I suppose it shouldn't surprise anyone since I'm a massive Havukruunu fan. If this had been considered for my top 10 list, it would have made it up at #5!
Top 11-20 albums:
11. Steel Bearing Hand- Slay in Hell  
Death/Thrash
Solid Death/Thrash from Texas that really stood tall early in the year. Might have ranked this higher if I had had much desire to return to it after half a year passed.
12. Nekromantheon- The Visions of Trismegistos  
Thrash Metal
Truly an astounding Thrash Metal record. Honestly, it probably should have been in my top 10, but I didn't find myself revisiting it much throughout the year. Regardless, this might have been the strongest thrash metal release of the year for my money.
13. Cerebral Rot- Excretion of Mortality  
Death/Doom
It took me a hell of a while to get to a point that I could view this album so positively. I was not a deep fan of their previous album, but this one, with time, really impressed me with its deep sense of atmosphere. Cavernous Death/Doom has never quite been my thing, but this album raised my hopes for the sound to still yield interesting possibilities. The fact that one track on here fills my head with Super Metroid imagery of a room filled with lava and lava monsters and melting flesh is a cool proof of assessed atmosphere. Lol
14. Hooded Menace- The Tritonus Bell  
Death/Doom
The band can do no wrong, or at least so far, as this was another excellent offering from the very consistent Finnish Death/Doom band. I believe I prefer the previous album to this one, but it doesn't change the fact that here we have a great collection of bangers.
15. Qrixkuor- Poison Palinopsia  
Progressive Death Metal
This Progressive Death Metal album got a ton of spins from me before I finally decided to write a review for it. This thing is just bizarrely ambitious. Two tracks, both over twenty minutes in length, and only 20 seconds apart in terms of length. Chaotic, swirling riffs decorate this album, which is loosely tied together by doomy passages and ominous orchestral passages. For one of the most ambitious listens of the year, check this one out.
16. Tower- Shock to the System  
Heavy Metal
This one felt like a female fronted answer to Traveler's debut album to my ears. Well, and also a resonating sound with that of Solicitor, who released a stellar album last year. Like Solicitor, Tower have a fantastically strong female vocalist, who sings with massive energy and intensity. This album admittedly is newer for me and I haven't finished spinning it.
17. Mystic Storm- From the Ancient Chaos  
Thrash Metal
I found this Thrash album to be extremely interesting. It has elements of other styles inside, but most surprisingly Epic Heavy Metal. A wild and surprising effort from a promising young Russian band. Keep it up, guys!
18. Between the Buried and Me- Colors II  
Progressive Metal
Is this as good as the original Colors album from over a decade ago? Not quite, in my own opinion. But this is still a damn impressive blend of a plethora of influences from Pink Floyd all the way to extreme metal. The musical motives that tie this album together are fun to seek out, and the musicianship is, as usual for this band, an impressive feat. I'd say this may sit around their 4th best album personally, with Alaska, Colors, and The Great Misdirect slightly better. Of course, there are millions of opinions out there about how to rank these albums, with extremely different standpoints.
19. Starlight Ritual- Sealed in Starlight  
Heavy Metal
Solid heavy metal record with a hard and direct songwriting approach. These tunes flow rather easily, and are among the most accessible tracks on my list here. The vocals are possibly a heavily debated element, but I like them.
20. Herzel- Le Dernier Rempart  
Epic Heavy Metal
An Epic Heavy Metal record from earlier in the year. It generated some extremely positive reviews. Somehow it didn't grasp me quite so profoundly, but it still impressed me once I got to know it better. The biggest takeaway, however, was the coolness factor of utilizing the bombarde, a reed instrument of the woodwind family not so well-known. It sounds so good on this album in the small parts it is used. The instrumental track which is centered around that instrument is my favorite thing on the album. Perhaps this should have just been a bombarde album. Lol
It's pretty crazy that we don't share a single album on our top 20 lists! That being said i'll definitely be checking out a lot of these releases!
Haha, true. I know you're a very diverse listener of heavy music which also often includes a lot of Metal like with me. Based on your list, I'm not certain what all might appeal to you, but I'd imagine two great starting points for you from my list are Inoculation and Cerebral Rot. As much as I hope my #1 would appeal to many people, I don't have much expectations for it. It's a grower and took even myself a few listens before I could appreciate it for the gem it really is.